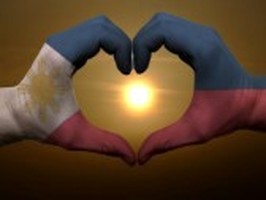 I've been completely distraught over what has occurred in my birth country, the Philippines. Haiyan had no mercy and now thousands and thousands of lives have been lost. Millions have been displaced, injured, hungry, thirsty, and tragically distressed over the loss of loved ones. PLEASE consider donating...any way, any how. If you are donating goods, please make sure to donate appropriately for a smoother distribution: for example if you are donating canned goods, please consider donating cans with pull lids as they are easy access for the hungry people. Chances are that the distribution for can openers will not be feasible for most. Also, please consider sending respectable, decent clothing that are appropriate for the hot climate weather. If you are donating monetarily, there are many reputable charities on the ground doing amazing work there now and chances are you already have access to this list. If in case you are interested in the chosen ones I have personally donated to, they are
UNICEF.ORG
and GAWAD KALINGA ("To Give Care")-
GK1World.com.
My late mother worked for the United Nations for many, many years and I know in my heart that aside from traveling to the Philippines to physically help the vulnerable children and families, donating to the UNICEF is what she would wish for people to do. So it's my duty to spread the word... Last but NOT least,
50%
of ALL PROCEEDS from ALL ORDERS placed from now until 12/31 will respectfully go to the Haiyan victims of my country. I would also be honored to work with any fundraising events or campaigns who are looking for auction/raffle prizes to raise money for this cause. PLEASE feel free to contact me at
apple@applegracedesigns.com
if you are interested. Thank you so much in advance! And to the strong, beautiful spirited people of my country...MABUHAY PHILIPPINES! My heart and prayers are with you all...